This is a review of the Zig Kuretake H2O Water Brushes / Pens. The pens are available to purchase in different nib thicknesses. There is the detailer tip, the medium tip and the large tip.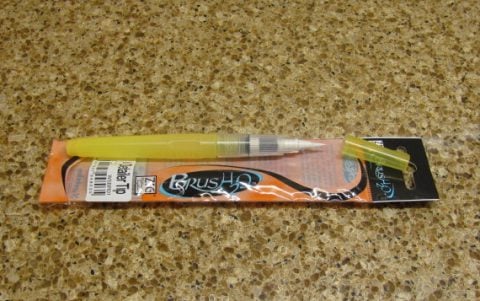 The one displayed is a detailer tip and is approximately 2-3mm thick although you can purchase the thicker nibs if you require.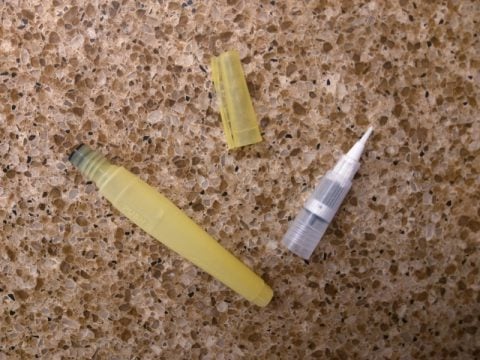 The water pen is approximately 150mm in length when the nib and pen top are attached to the base.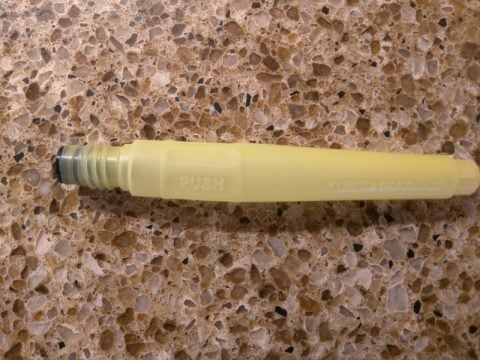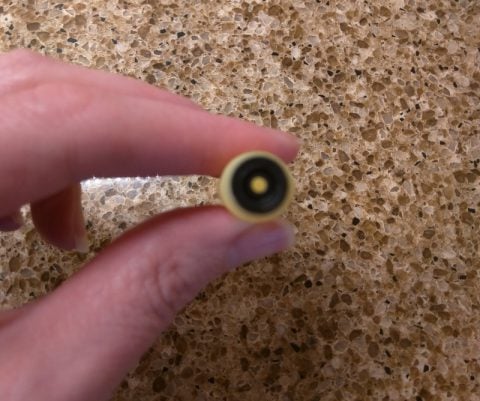 They're easy to fill using either water or neat alcohol, in order to fill it you need to continually squeeze or push the centre section of the pen where it says push.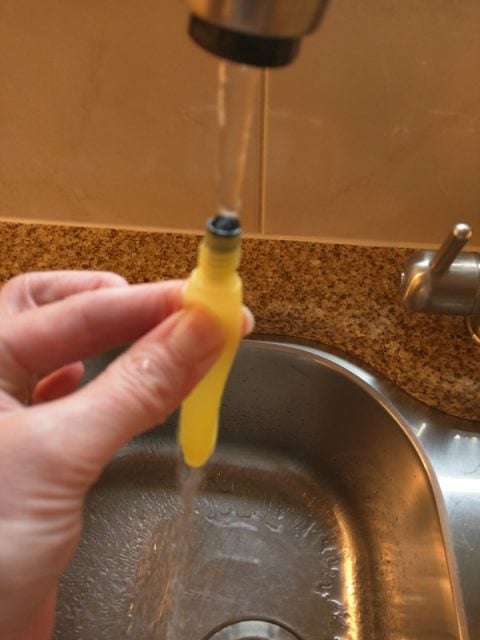 Squeeze it in and out between your thumb and forefinger, you will see the liquid gradually filling.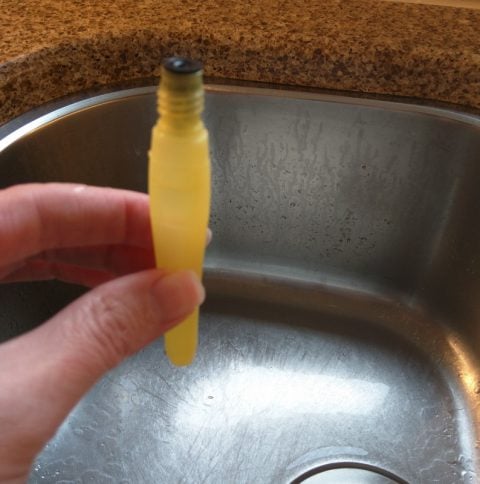 Continue to do this until the base part of the pen is full then attach the nib section.
To make the pen work hold the water pen (the same way you would if writing with it) and squeeze the centre section that you used to fill the pen over a piece of kitchen towel. You will see the water drip out, the water is now sat in the nib ready to be used. Use the water pen as you would a normal pen or paintbrush, if using to glue decorations then simply paint the section lightly with the pen and stick as required.
Tip: If excess water appears drips out dab with some kitchen towel and lightly dust with icing or confectioners sugar as this will dry up your excess water.
The pen can also be filled with food colouring and used to paint with, however, if you are doing this then use multiple pens for your colours.
Buy from:…..







I'm here to help inspire you, teach you and extract your hidden talents. I will introduce you to the fun limitless world of baking, cake making & ...