In order to achieve perfect slices of brownies, biscuits or tray bakes you will need to do the following….
1. Place a large knife under your hot water tap and allow the water to warm the blade.

2. Once the water has heated the blade turn off the tap and then dry the blade carefully using kitchen towel.

3. Now fully dried and heated the knife can then be used to slice your traybakes, biscuits and brownies easily.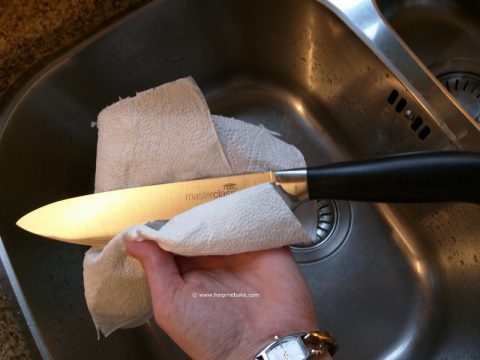 Tip: Please be very careful when slicing.







I'm here to help inspire you, teach you and extract your hidden talents. I will introduce you to the fun limitless world of baking, cake making & ...