Here are a few other Valentine's Day and Owl ideas for you….following on from my Valentines Owl Tutorial
Children's Owl Cupcakes
If you want to make some cupcakes with the kids then you could try these chocolate owls out.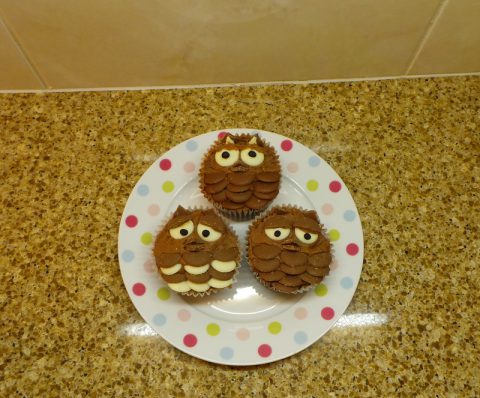 Method:
1. Make some chocolate cupcakes with the children and some chocolate buttercream and then use chocolate buttons to create these cute Owl Cupcakes.
2. Bake the cupcakes and let them cool fully.
3. Make your buttercream (if you place buttercream on a warm cake it will melt).
4. Once the cakes have fully cooled spread the tops of the cupcake in chocolate buttercream.
5. Cut up your chocolate buttons into halves and quarters and arrange like above to make your owl cupcakes. You could even add some red hearts to give them a valentine's theme.
Valentine's Cupcake Toppers Ideas.
These are some previous cupcake toppers that we made on one of my workshops.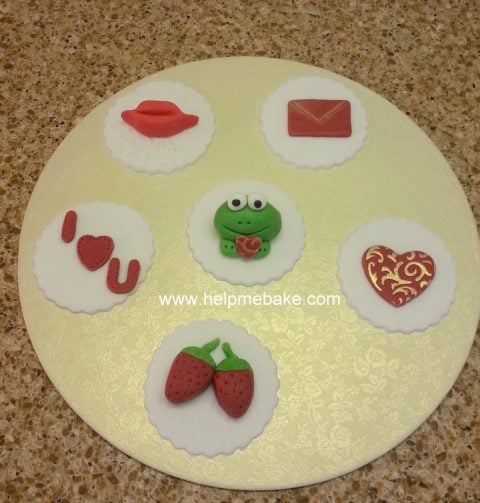 You have luscious lips, a Valentine's Card, a heart a frog who could turn into your prince, some strawberries and of course the I Love you.
Whatever you bake make it with Love!
Happy Valentine's Day!







I'm here to help inspire you, teach you and extract your hidden talents. I will introduce you to the fun limitless world of baking, cake making & ...