This is 'Set 2' from the FMM Impression Mat collection and is the Stone Wall and Cobblestone designs.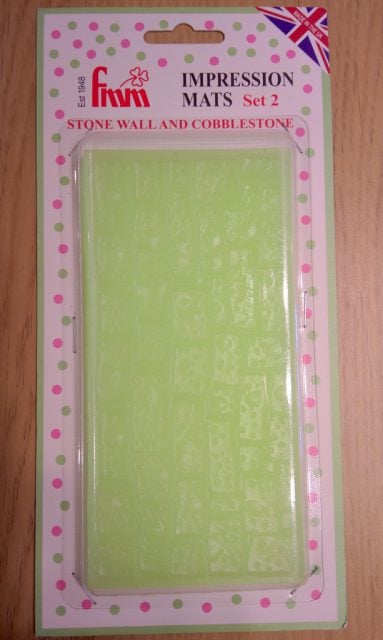 The mat sizes I received were 147mm in length x 71mm wide x 4 mm thick and were a lime green in colour. These mats are made from a bendy silicone and were very thick and sturdy. Prior to use I washed the mats in hot soapy water and left them to air dry.
I tried the cobblestone design out first, I rolled out my sugarpaste fondant onto a lightly dusted surface, I then placed the dusted mat on top of the sugarpaste fondant and then rolled over it with a rolling pin, I then cut around the mat and peeled it away to leave the impression. The mat peels away easily and created a fabulous cobblestone effect. I must admit the results are fabulous, this would be a great design for a castle themed cake as the cobblestone looks very realistic, it also looks great on the top of cupcakes.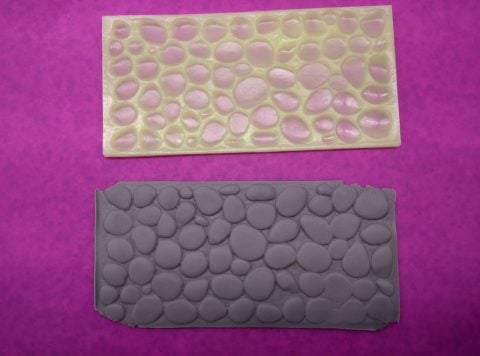 I then tried the stone wall effect, the impression from this mat was good however all the detail from the mat didn't transfer over to the icing.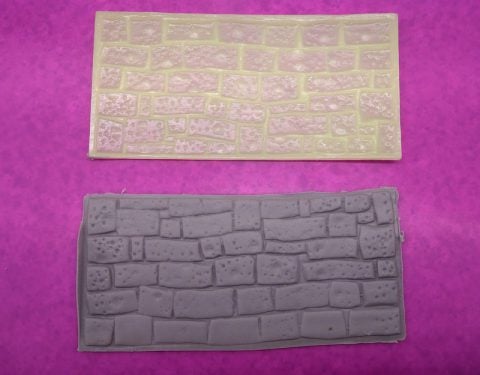 You will see above in places that the pitted marks on the mat are sporadic on my icing, the top of the wall has them but near the bottom, it doesn't. This isn't necessarily a bad thing as it will give your wall character whereby some of the wall looks more aged than other parts.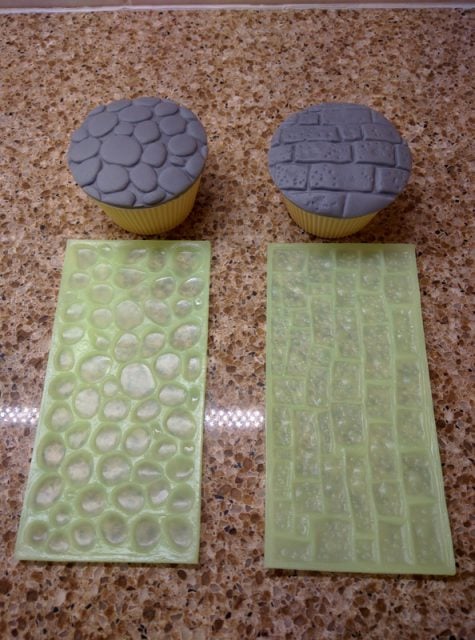 Overall I do like these designs although the cobblestone has to be my favourite. They're perfect for your party cakes and cupcakes.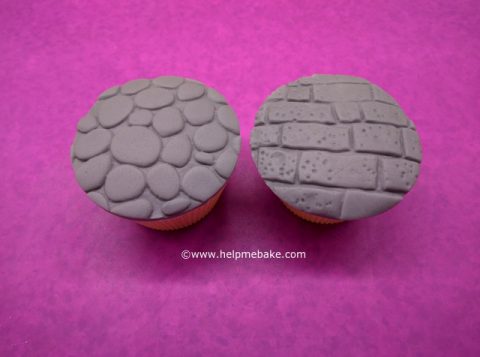 These impression mats can be bought from.

Amazon UK







I'm here to help inspire you, teach you and extract your hidden talents. I will introduce you to the fun limitless world of baking, cake making & ...