These are 'Set 1' from the FMM Impression Mat collection and are the Tree Bark and Brick Wall designs. The mat sizes I received were 147mm in length x 69mm wide x 3 mm thick and were a lime green in colour. They feel a touch on the slim side however they are still sturdy enough to hold their shape.
Before usage they were washed in hot soapy water, however when washing the tree bark mat I noticed it had slight marks on it which I tried to remove, unfortunately, though I have discovered the marks are ingrained into the plastic and simply won't go even after thorough scrubbing, the brick wall mat is fine though.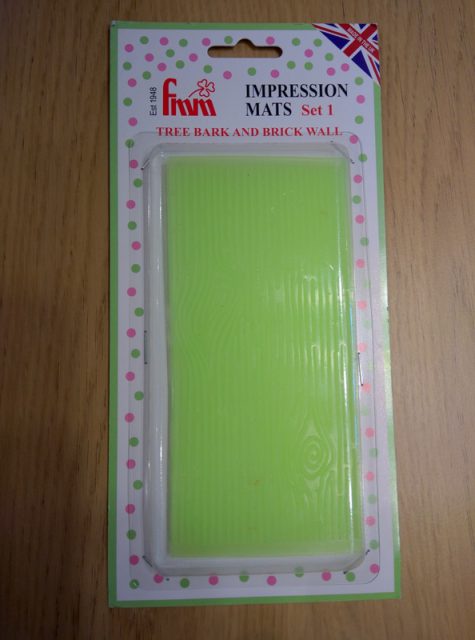 Out of the two impression mats I tried the tree bark mat first, I rolled out my sugarpaste fondant on a lightly dusted surface, I then placed the mat on top of the sugarpaste fondant and then rolled over it with a rolling pin, I then cut around the mat and peeled it away to leave the impression. The mat peels away easily and gave me instant tree bark results. My only slight gripe with this product is that on a large area there wouldn't be that many 'wood knots' etched into the design. I also think the bark lines on the mat should be more uneven to give you a more realistic effect.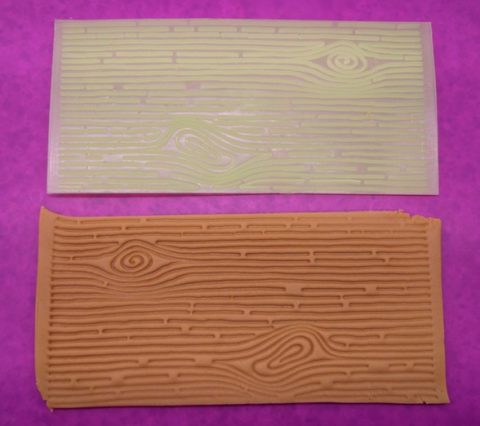 I then tried the second mat again rolling out sugarpaste fondant and impressing the mat into it, this peeled away beautifully and left a perfect brickwork effect.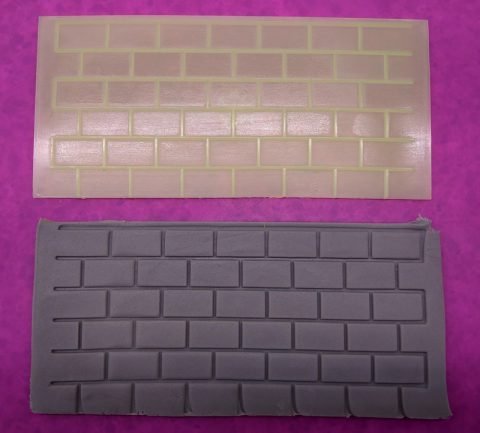 I think the tree bark design works better on cupcakes rather than being used on a full cake or board as you can target and cut out the 'wood knot' from the design. The brickwork design, however, is fabulous and looks good as both strips and as cupcake toppers.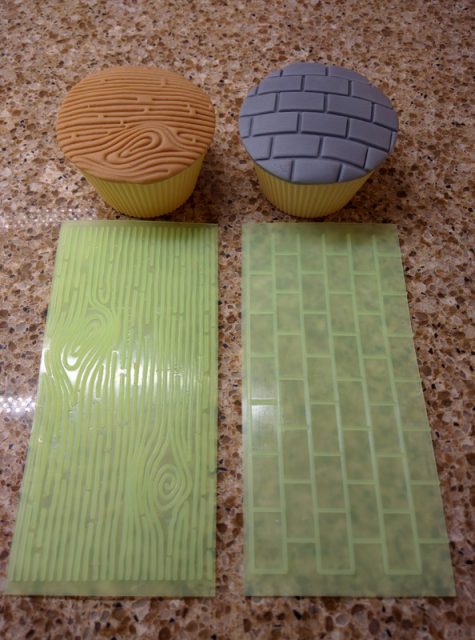 These mats do give you instant results however out of the two the brick wall impression mat is the better design.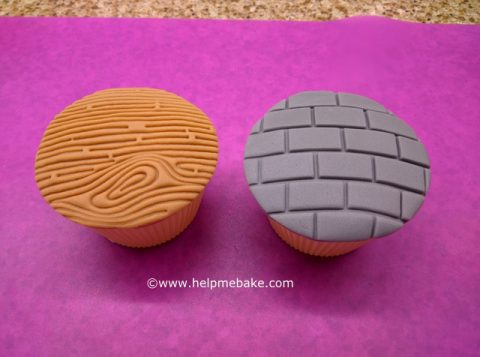 These impression mats can be bought from:







I'm here to help inspire you, teach you and extract your hidden talents. I will introduce you to the fun limitless world of baking, cake making & ...