Intricately designed impression mats that will make you look like an ultimate cupcake/cake professional in a matter of seconds. These are 'Set 4' of Bake Fun's Vintage Lace Impression Mats and another great addition.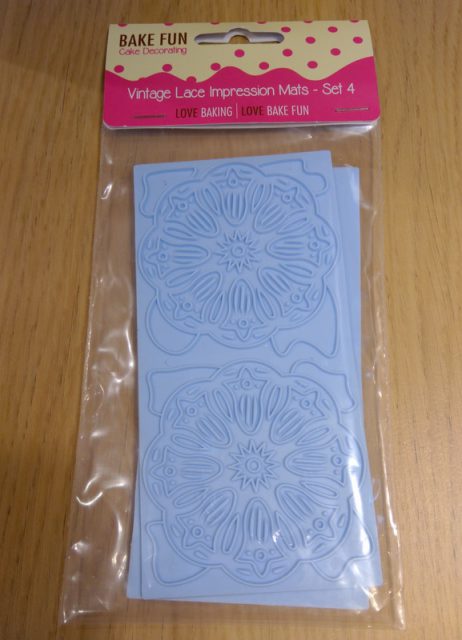 The mats sizes that I received were 143mm in length x 69mm wide x 3 – 4mm thick and were again a pastel blue shade and made of a hardened plastic silicone, they are easy to bend and peel away from sugarpaste fondant and have a sturdy feel to them. They wash well in hot soapy water and dried fine.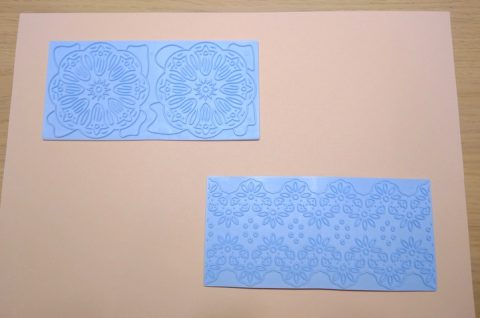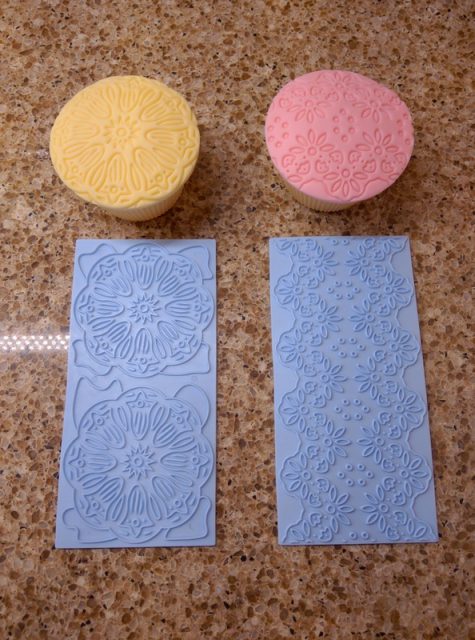 I really like these impression mat designs as they have multiple uses, the large-flowered emblem design or intricate bell with star design (depending on how you look at it) cuts perfectly to sit on a cupcake and has a wow factor about it, to maximise the full design it could be made into a strip border or cut into squares.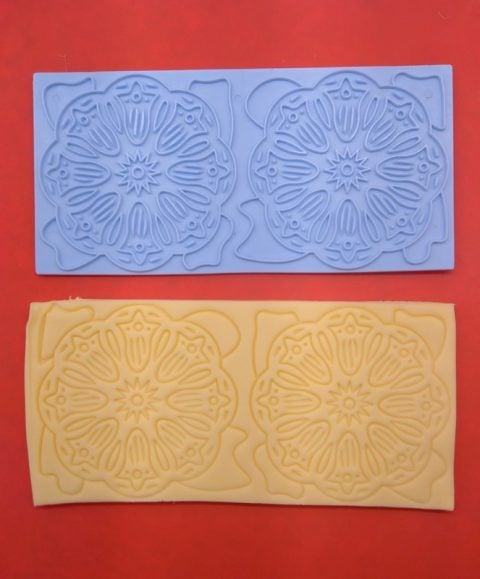 The other design reminds me of a petal design and would also be great as a border or impressed into a cake board base. This pattern also cuts perfectly onto a cupcake.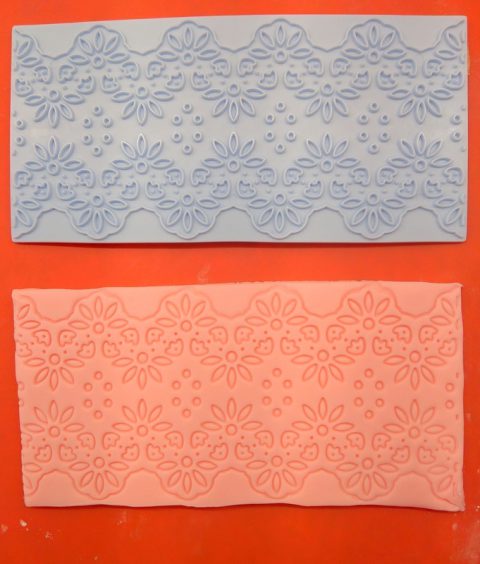 These mats give you fantastic results in seconds and will have your family and friends in awe of your intricate designs. They are simple to use, give you instant embossed icing and will make even the most novice cake decorator look professional.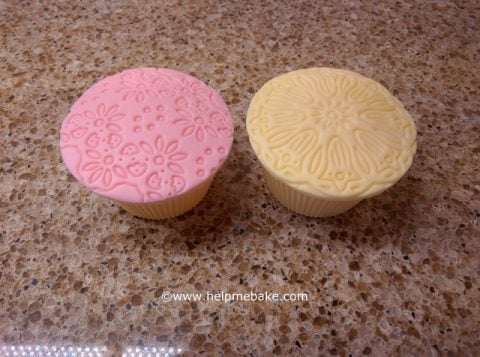 Great results, giving you pretty cupcakes and cakes in an instant, a definite must buy.
These impression mats can be bought at:







I'm here to help inspire you, teach you and extract your hidden talents. I will introduce you to the fun limitless world of baking, cake making & ...