These retro and floral vintage lace impression mats have a quality feel about them and will give you quick and easy patterned results. After buying 'Set 2' of the Vintage Lace Impression Mats from Bake Fun I was keen to try out 'Set 3'.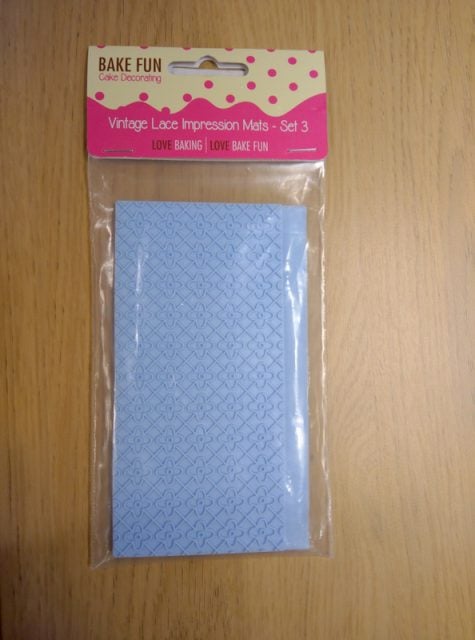 The mats themselves are made of plastic and silicone, they are easy to bend but sturdy enough not to be flimsy. They were 143mm in length x 68mm wide x 3 – 4mm thick and were pastel blue in colour. I pre-washed the mats before use in hot soapy water and they washed and dried fine.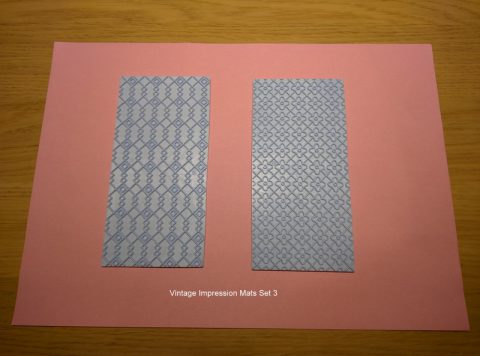 There are two very different designs in this package, the first one being a very sharp, diamond even retro style print, I think this print would look very impressive on a boys robot birthday cake or even on a special birthday cake. The other floral pattern would be great to use on sugarpaste fondant Easter bonnets, blankets for a baby shower cake or anything to do with Mother's Day cakes.
They are extremely easy to use and the pattern impression looks great, I lightly dusted the mat with icing (confectioners) sugar before use, I then placed it on top of my sugarpaste fondant and then rolled over the mat with a rolling pin, I then peeled the mat away leaving the imprinted sugarpaste behind, even though the diamond impression mat has small intricate diamonds it easily pulls away from the icing.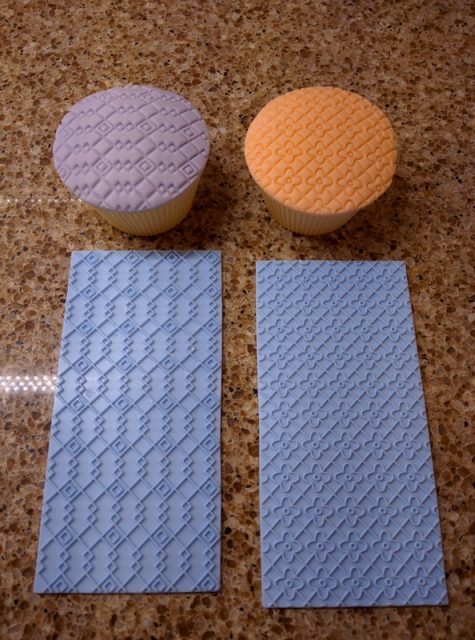 There is no mess with these mats just great results, another good addition to the cake decorators toolkit.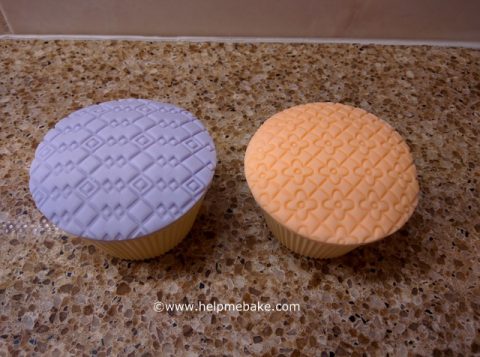 These mats can be bought from:







I'm here to help inspire you, teach you and extract your hidden talents. I will introduce you to the fun limitless world of baking, cake making & ...