These intricate vintage impression mats will deliver quick results, enhance your cupcakes and bring you excellent results time after time.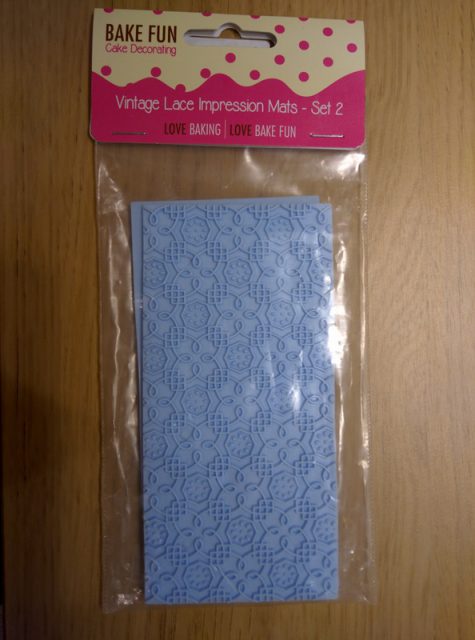 The vintage mats I received were 141mm in length x 67mm wide x 3 – 4mm thick and are a pastel shade of blue. There are two designs in the package one is very intricate and would be a beautiful topper to use for a baby shower cupcake, and the other design reminds me a little of celebrations and fireworks. I found the mats themselves to be made of plastic and silicone; they are easy to bend but sturdy enough not to be flimsy. I pre-washed the mats before use in hot soapy water, and they washed and dried fine.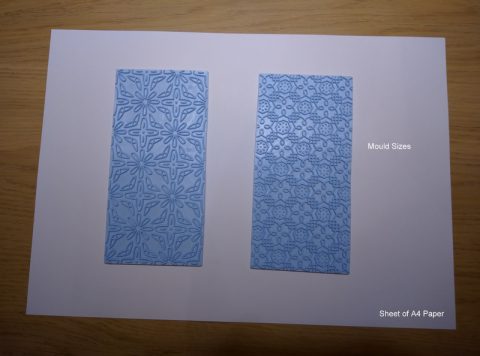 They are extremely easy to use, and the pattern impression looks lovely, I lightly dusted the mat with icing (confectioners) sugar before use, I then placed it on top of my sugarpaste fondant and then rolled over the mat with a rolling pin, I then simply peeled the mat away leaving just a beautiful design behind. There is no mess and no fuss just great results, if you have a little icing (confectioners) sugar on your sugarpaste, then you can lightly remove it using a small dry paintbrush.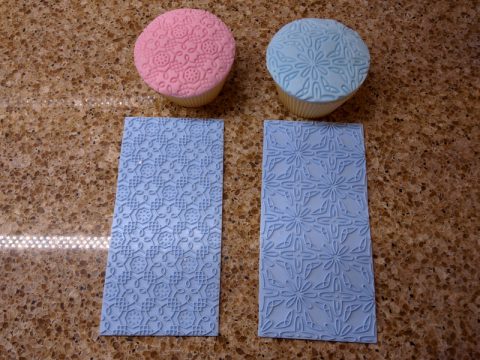 Instant results and a great buy, these are a great addition to any cake decorators toolkit.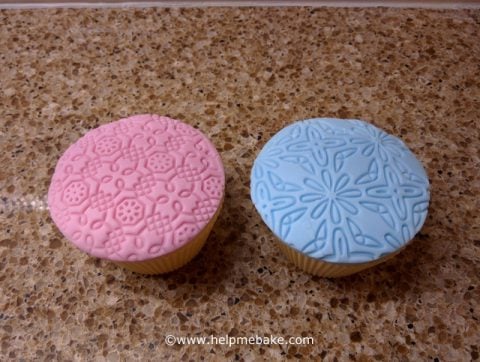 These vintage impression mats are available from:







I'm here to help inspire you, teach you and extract your hidden talents. I will introduce you to the fun limitless world of baking, cake making & ...