A cupcake book packed with fun themes that will delight the little ones and amaze your friends. I must admit that I am very much a fan of Ann Pickard's work and her simple, no-nonsense take on cake decorating. If you have ever wanted to roll up your sleeves and have a go at baking and decorating cupcakes, then this is definitely a book for you.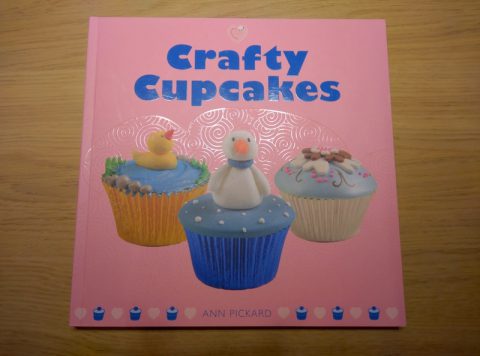 In the book Ann covers some essential occasions such as Christmas, Summer, Halloween, Wedding themed designs showing you how to make 2D and 3D cupcake toppers such as Santa, Penguins, a Christmas tree to a Snowman and even incorporates a twist on them to enhance the decoration. There are also flower designs, fishes, clowns, dolphins etc the list goes on and on. There is a total of 30 cupcakes designs within this book.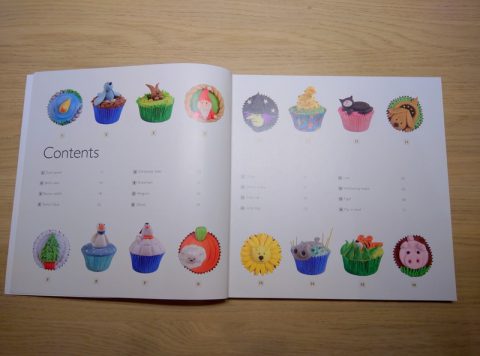 On each page there is a list of materials and references to the template and colour guide at the back of the book, it also displays the colour sugarpaste fondant you will need and the sizes. It may be wise to trace a copy of the size guide and have it on your kitchen counter that way you are not continually flicking back and forth through the book. There is a finished picture of the cupcake on another page, and then overleaf there is a step by step tutorial showing you how to cover your cupcake straight through to making your cupcake topper.
There are instructions under each illustration explaining how to arrive at each stage.
At the back of the book, you will find the template sizes that Ann refers to throughout the book, an equipment page showing decorating tools that were used, ingredients for decorating and a basic cupcake recipe. There are also a few other recipes which include, buttercream and royal icing etc.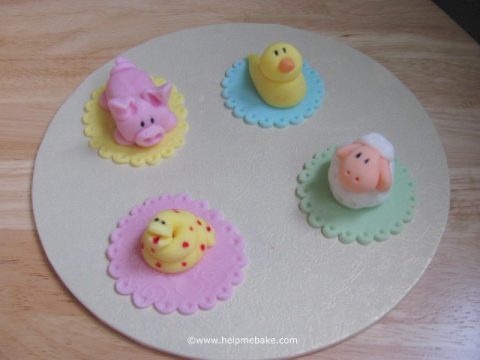 I have incorporated some of Ann's designs in my cupcake decorating workshops (as shown in the picture above) as they are easy to create and the students feel real achievement from their efforts. They are also a wonderful creative pass time that can be passed on through generations.
Great book, easy toppers and fabulous family fun!
You can purchase this book from:







I'm here to help inspire you, teach you and extract your hidden talents. I will introduce you to the fun limitless world of baking, cake making & ...