This is one of the first cake decorating books I bought when I was looking to venture into the cake decorating side of things and I'm glad I found it.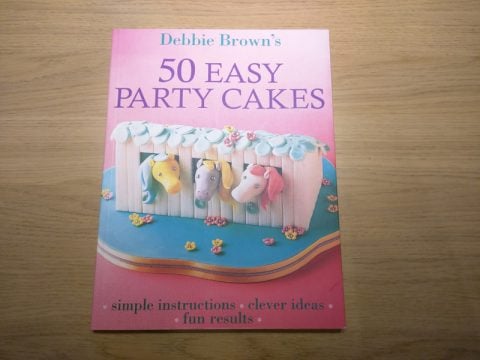 The contents page itself gives you an insight into the array of designs Debbie has incorporated into the book, there is something for all occasions such as Trains, Wise Owl, Dotty Dragon's and a Treasure map to name but a few.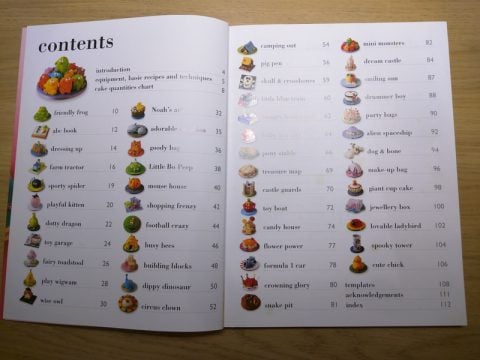 I have made a few of the designs in the book which are pictured below, I made the chick cake for my goddaughter and the skull and crossbones cake for Halloween adding my own little creepy crawly touches to it. It may not have been perfect but it helped me learn how to cut and shape cakes and how to use sugarpaste fondant.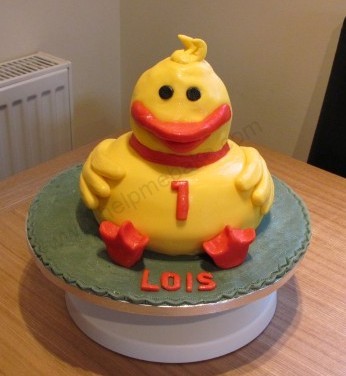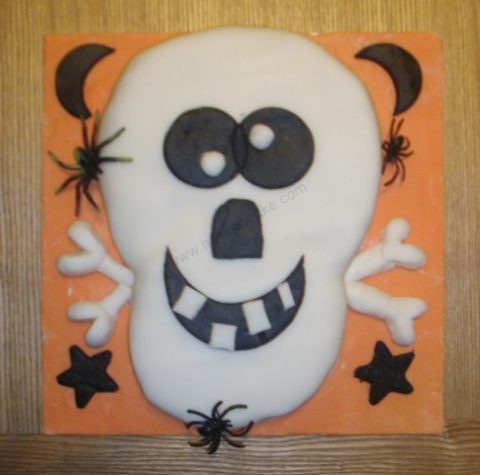 I made the toadstool cake for my daughter's birthday, it was the probably the second 3D cake I had ever made and I was so impressed with the outcome I could have kissed Debbie for helping me from afar!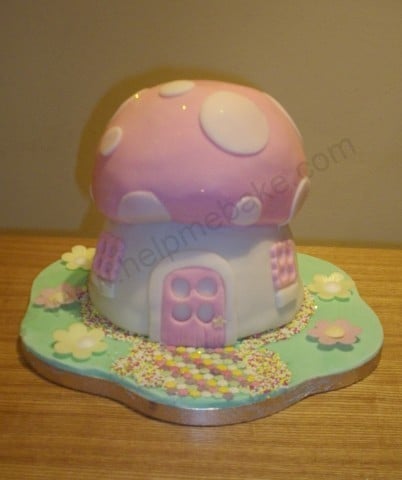 The page layout of the book is great as it's broken down into sections, firstly there is a large picture showing you what the final design will look like on one side then on the other side there are sections showing materials and quantities of ingredients you will need, the equipment required to make the cake and cover cake boards etc and then numbered step by step instructions showing you how to make each individual cake. There are also useful tips on there too!
This book is aimed at the novice baker, beginners and possibly intermediate cake decorators who are looking for inspiration but those who already know how to bake a cake. I say this because at least if you know how to make the cake then you only have to concentrate on the decoration element rather than learning everything else at once.
I really like this book and would highly recommend it as it has something for everyone and has simple yet effective designs.
This book can be purchased from:







I'm here to help inspire you, teach you and extract your hidden talents. I will introduce you to the fun limitless world of baking, cake making & ...