These creepy cupcakes are sure to be a Halloween hit with all your naughtiest and devilish. We have fangtastic favourites such as a Ghost, Pumpkin and Skeleton and then dig deeper and find we have Dracula, the Grim Reaper and Frankenstein. These tantalising treats are what we will be making on our next weird and wonderful Halloween Cupcake Class.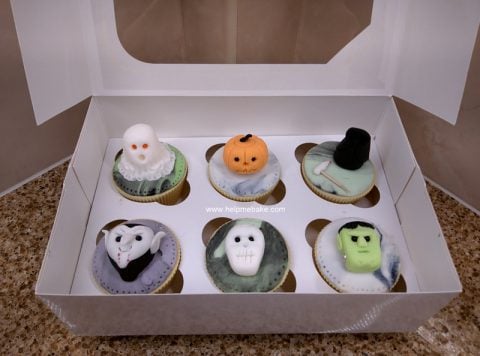 Date:      Monday 12 October 2015
Time:      7 pm – 9 pm
Cost:       £25 per Adult or £20 per Child* (11-17 yrs)
Ref:         HMB121 – Halloween Cupcake Class
Venue:   Standish Community High School, Kenyon Road, Standish, Wigan, WN6 0NX
Boo! This Halloween Cupcake class will be a wickedly good night with plenty of ghoulish behaviour; there will be a variety of creepy cupcake creations that will tantalise your taste buds and plenty of treats that can be devoured by your little monsters.
During this enchanting evening, you will be given dissecting demonstrations using a variety of tools and equipment. Ah ha ha ha!
Everything is eerie in the class so all you have to do is bring yourself if you're brave enough!
Light refreshments will be made in the cauldron and you get to take home a box of 6 fangtastic freshly deadcorated cupcakes at the end of the evening.
Come and join us for two horrors….sorry hours of fun…gus!
To book a place on this course simply choose one of the following options and I look forward to teaching you soon.

For further info on the class also see Halloween Cupcake Class
Payment
Options:

1.

Text or call me direct:

Pay by Bank transfer.

2.


Text or call me direct:


Reserve your place and then pay on the evening.
3.

Pay using the paypal links below…..

*Children aged between 11-17 must be accompanied by an Adult throughout the workshop.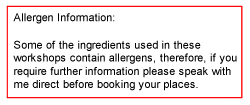 PLEASE READ T&Cs.
Thank you.







I'm here to help inspire you, teach you and extract your hidden talents. I will introduce you to the fun limitless world of baking, cake making & ...