These lovely school graduation edible toppers and cupcakes would be a great gift for all teachers and pupils that have worked hard all year round. These school graduation designs are what we will be making on our summer School Graduation Cupcake Class.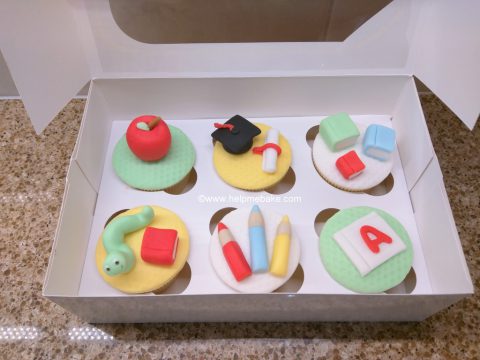 Date:

Time:

Monday 22nd June 2015

7:00pm – 9:00pm

Cost:

£20 per Adult or £15 per Child*

Ref:

HMB119 – School Graduation Cupcake Workshop


Venue:

Standish Community High School, Kenyon Road,
Standish, Wigan, WN6 0NX

This graduation themed cupcake workshop is a great way of giving back and as school's nearly out how about giving the teachers a well deserved treat.
Come and learn some new skills yourself and then teach your own children how to re create these delightful cupcakes. Edible learning, how cool is that, who knows maybe the teacher will give you top marks for your effort, you never know until you have a go!
No prior experience is necessary, demonstrations and help are provided along with light refreshments, you also get to take home a box of 6 cupcakes that you can devour at the end of the evening!
Should you have a question/query regarding this workshop or wish to book direct then please call me,please read T&C's.
For further info also see  School Graduation Class
| | |
| --- | --- |
| Payment: |   |
| 1. | Text or call me direct and Pay by Bank transfer. |
| 2. | Text or call me direct to reserve your place and then pay on the evening. |
| 3. | Pay using the paypal links below….. |
*Children aged between 11-17 must be accompanied by an Adult throughout the workshop.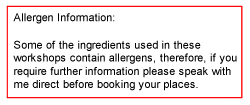 I'm here to help inspire you, teach you and extract your hidden talents. I will introduce you to the fun limitless world of baking, cake making & ...