This is a recipe and mini guide on how to make and use sugar syrup on your pre-baked cakes.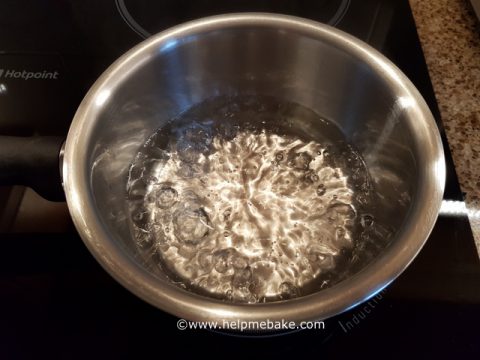 To make the stock syrup you will need the following:
Ingredients:
100 grams or 3.5 oz Granulated or Caster Sugar
150 ml or ¼ pint of water.
Method/Guide:
1. Put the sugar and the water into a pan and bring to the boil.
2. Simmer for approx 2-3 minutes until all the sugar has dissolved.
3. Once all the sugar has dissolved, turn off the hob and leave to cool.
4. Once fully cooled this can be lightly brushed onto cakes which will give them extra moisture and flavour.
Tip: DO NOT saturate the cakes. Once absorbed into a cake you can then add buttercream and jam as normal.







I'm here to help inspire you, teach you and extract your hidden talents. I will introduce you to the fun limitless world of baking, cake making & ...