Here is the Frozen Cake that I have been working on. It is a chocolate top tier filled with chocolate fudge icing and the base is a Madeira cake filled with jam and buttercream. The turrets and towers were part of the Wilton Castle Cake Set and the Frozen Figures I bought from Disney. The snow on the top is just white icing and blue crystals are edible sugar crystals. I dyed white icing sugarflair baby blue for the castle.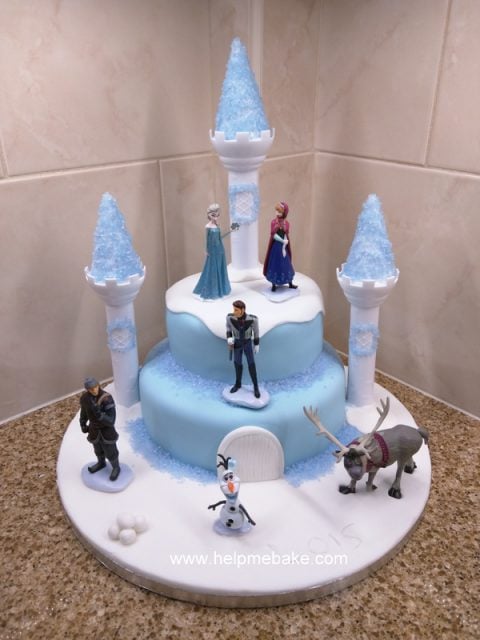 Here is a mini breakdown on how I did some of the decorations: Frozen Castle Cake Preview







I'm here to help inspire you, teach you and extract your hidden talents. I will introduce you to the fun limitless world of baking, cake making & ...