Here is a step by step tutorial with pictures showing you how to make Apple Crumble. This recipe is baked in an 8-inch x 1-inch tin.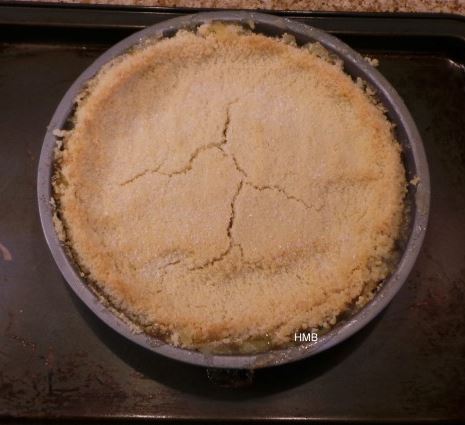 Tip...Remove the butter from the fridge at least 30 minutes before making this crumble so that your butter has had time to soften. You may wish to weigh out the correct amount so as not to waste any.
Preheat your oven to one of the following:- 
200°C Electric Fan Assisted
210-220°C Electric Regular Oven
Gas Mark 6
400F
Ingredients:-
3 Bramley Apples/ 2lb or 1 kilo in weight.
100 grams/3.5oz Granulated Sugar (White)
Topping:-
150 grams/5oz Plain flour
75 grams/2.5oz Unsalted Butter
75 grams/2.5oz Granulated Sugar (White)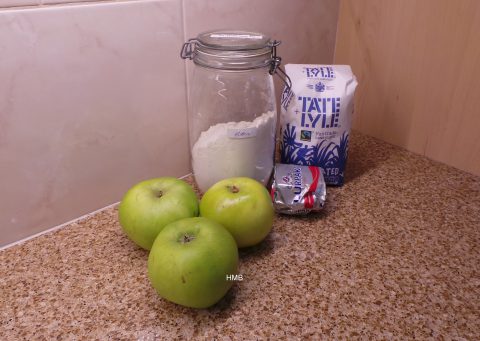 Method:-
1. Peel core and chop the Bramley apples into chunks and place them in a pan.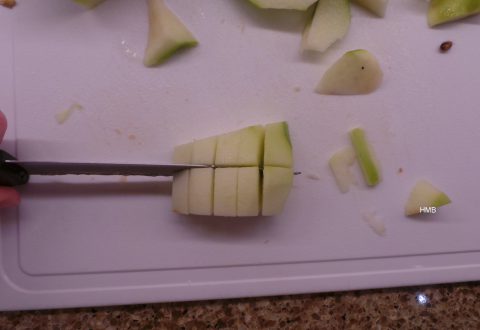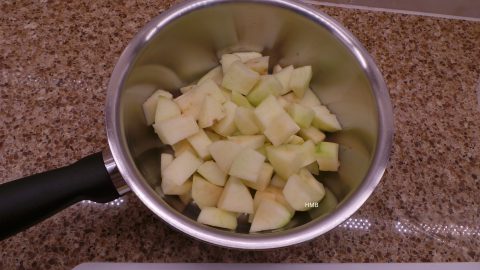 2. Weigh out your sugar and pour in the pan with your chunky chopped apples.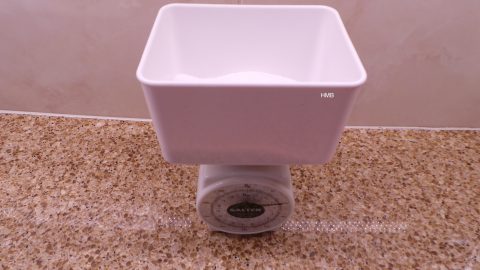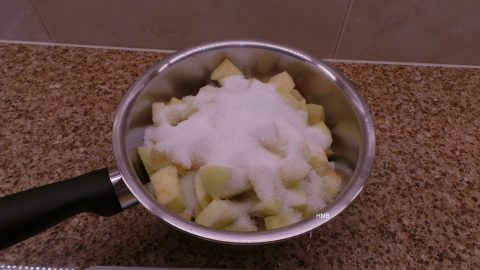 3. Put the pan on the hob on a medium heat, I used number six on mine.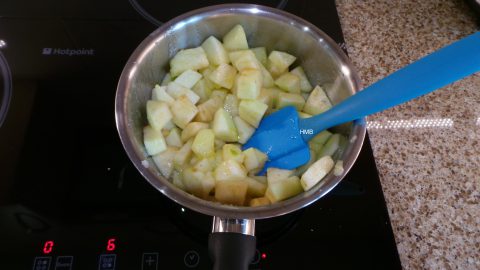 4. Stew the apples and sugar for approx 5-8 mins until the apples have softened, stir occasionally.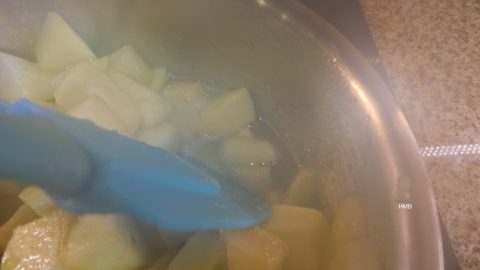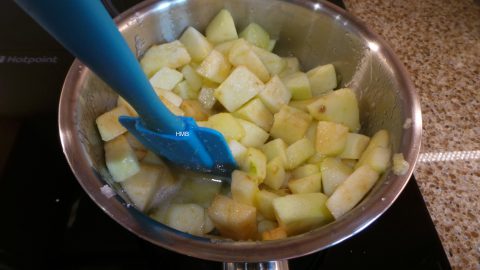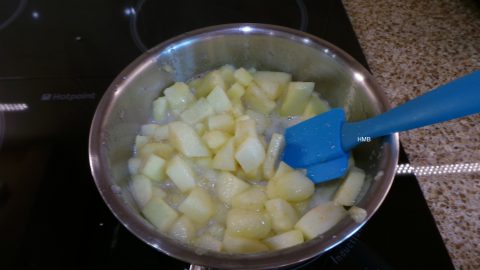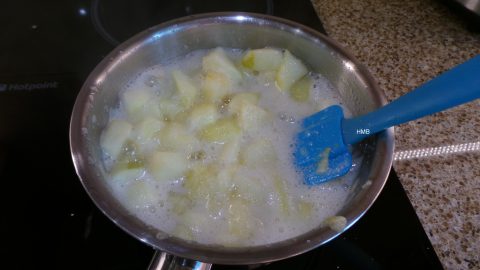 5. Once the apples have softened remove from the heat and place to one side.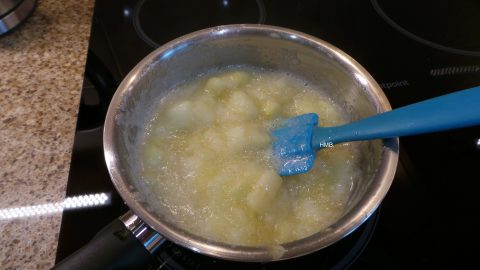 6. Now for the topping:
Weigh out your plain flour and pour it into the mixing bowl, there is no need to sieve it.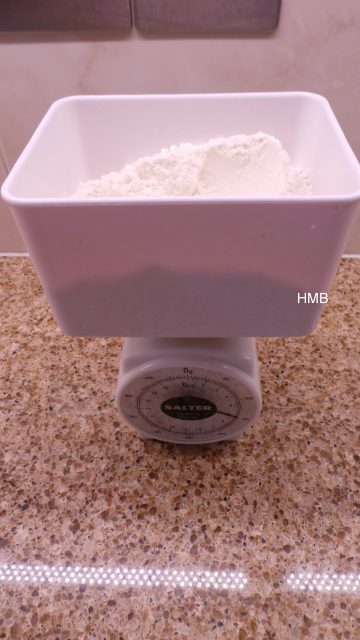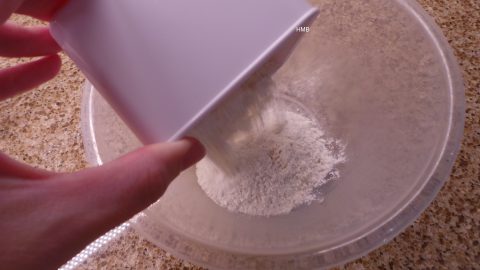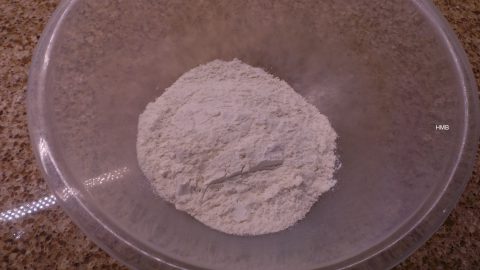 7. Weigh out your butter, cut it into chunks and add it to your mixing bowl.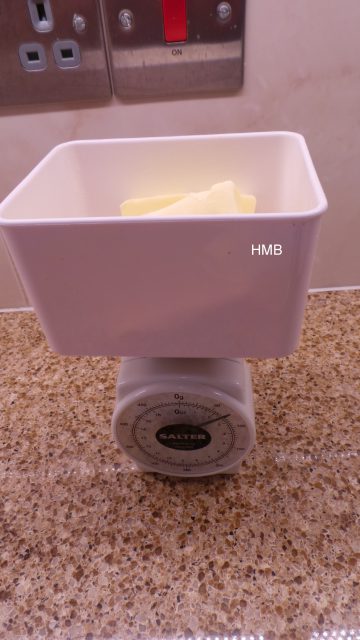 8. Weigh out your sugar and add to the mixing bowl also.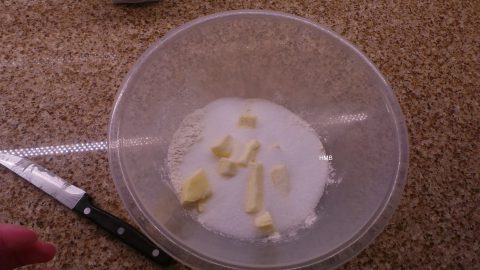 9. Now gently rub the butter through your fingertips (use both hands) along with the flour and sugar, continue this process until the bowl resembles breadcrumbs. Once completed place to one side.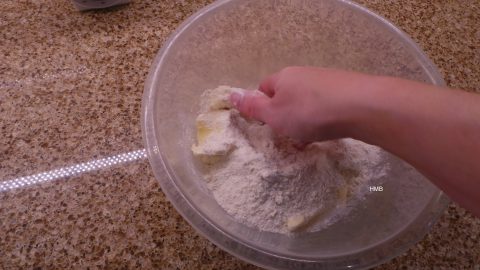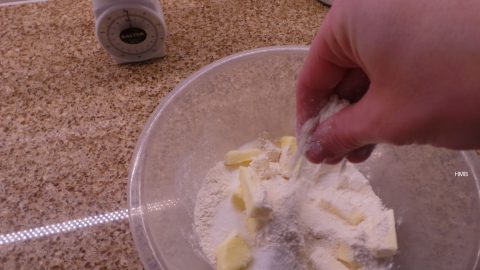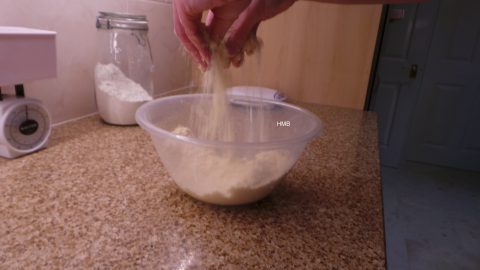 10. Grease your tin or ovenproof dish using a little butter.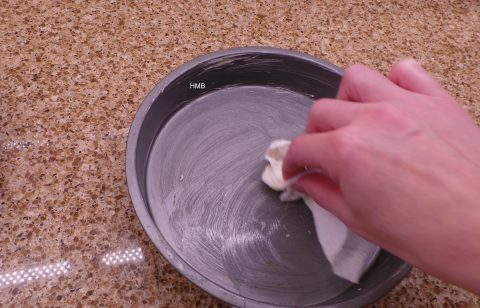 11. Then pour the apple into the tin.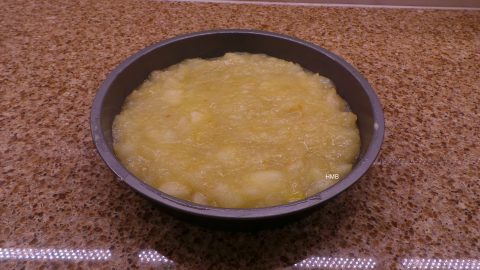 12. Add the crumble topping to the tin, you can either scoop it out using a spoon or lightly shake the bowl over the tin.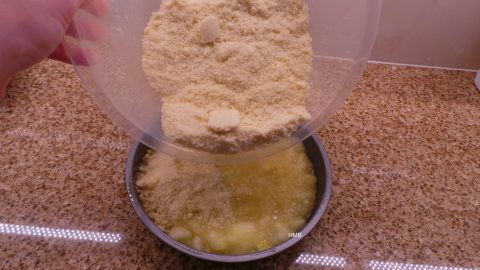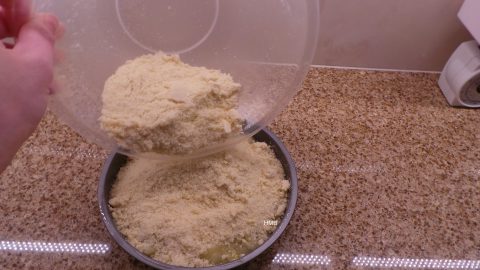 13. You can flatten the crumble mix using your hand or the back of a spoon.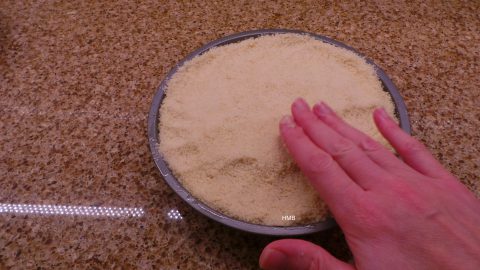 14. Now place in the oven on a tray (in case it bubbles over slightly) on the middle shelf for approx 20 mins. Bake until lightly golden brown.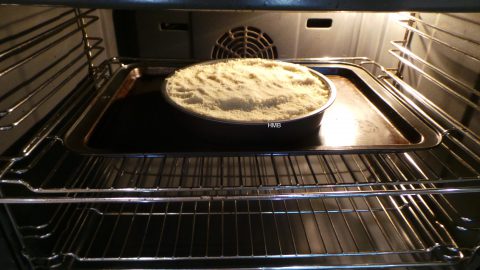 15. Once baked remove from the oven and place on a wire rack to cool slightly.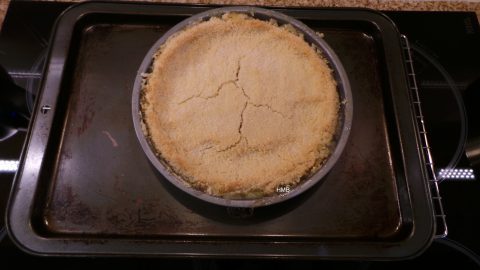 16. Serve with custard, ice cream, cream or just plain. Enjoy!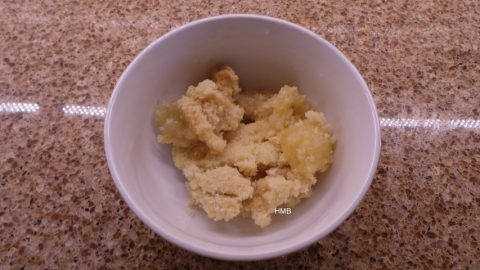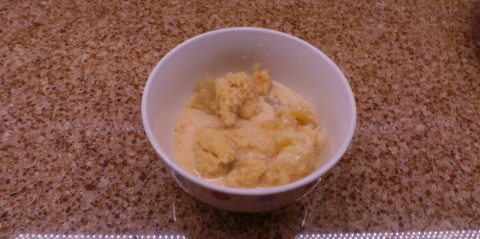 I'm here to help inspire you, teach you and extract your hidden talents. I will introduce you to the fun limitless world of baking, cake making & ...