These are my crackling bonfire cupcakes. This year I managed to create a more defined flamed effect using melon, tangerine and red concentrated dyes when dyeing the buttercream. I also made chocolate cupcakes for the base instead of vanilla. For an added crackle you can sprinkle some popping candy into the buttercream before piping for an extra pop. I used a 1M nozzle for the buttercream fire effect and piped from the outer edge inwards and then finished off with citrus sprinkles and orange matchmakers.
Here is the Bonfire Cupcake Tutorial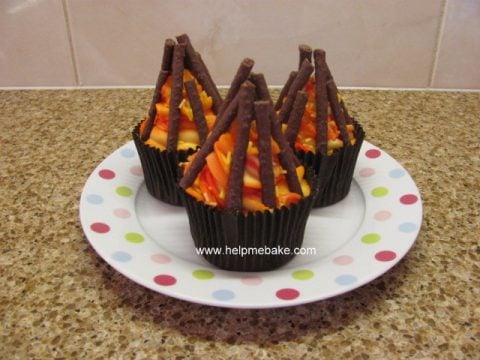 I'm here to help inspire you, teach you and extract your hidden talents. I will introduce you to the fun limitless world of baking, cake making & ...