These are some of the lovely cupcake toppers we will be making on our Baby Shower Cupcake Class. They can be made in both pink and blue and represent all things baby.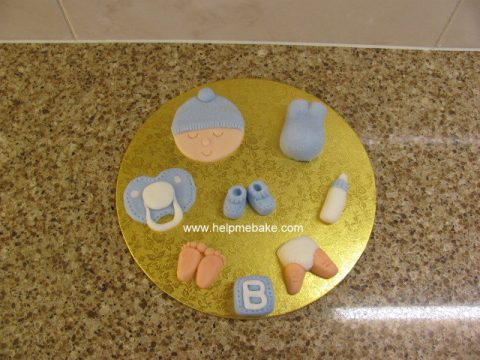 Date:
Monday 23rd September 2013
Time: 6:30pm – 8:30pm
Cost: £20 per person
Ref: HMB104 – Baby shower cupcake class.
Venue: The Craftwork Studio Rear 22 Preston Road, Standish, Lancs, WN6 0HS (Parking is available). Situated behind Standish Print.
Description: 
On this baby shower evening we will be recreating the above designs that will cover your cupcakes, there are 8 designs to choose from so you will have plenty of choice on which 6 you will using to top your cupcakes.
I provide everything on the course so bring yourself and your friends. I offer light refreshments and a fun few hours! So come and join us, learn new skills, everyone is welcome. (No prior skills required).
Should you wish to speak with me regarding any aspects of the class then please call Angie.
Please read the T&C's before booking.







I'm here to help inspire you, teach you and extract your hidden talents. I will introduce you to the fun limitless world of baking, cake making & ...