For all you tennis lovers out there why not indulge in one of these delightful treats. Mini vanilla and strawberry sponges filled with butter cream and jam, topped with a piped swirl a succulent strawberry and finished off with a dusting of icing sugar. These Strawberry Mini Cakes or Wimbledon Wonders as we like to call them are light and refreshing on a summers day!
Here's the tutorial.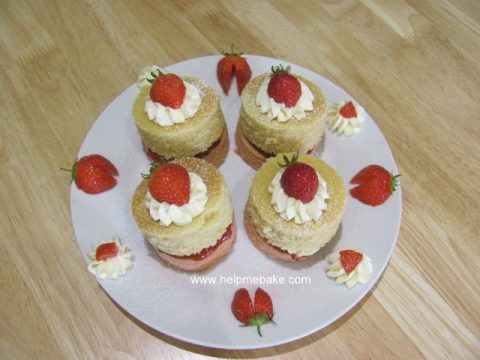 I'm here to help inspire you, teach you and extract your hidden talents. I will introduce you to the fun limitless world of baking, cake making & ...