Whether its rabbits, chicks or eggs that take your fancy this cupcake decorating session will be full of fun, festivities and be an absolute eggstravaganza!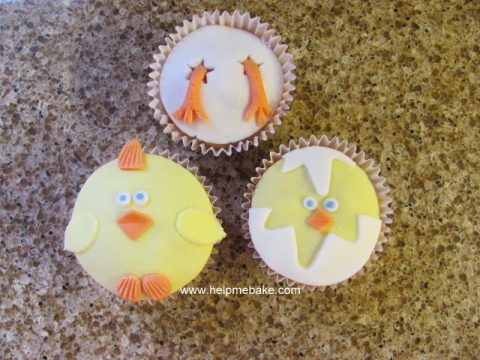 Date: 20th March 2013
Wednesday evening: 18:30pm – 20:30pm
Venue: Salford College Manchester
Course Title: Cake Baking & Decorating Course
As part of this programme students booked on the Salford College course are required to bring in the following items: –
If you wish to decorate your Easter cupcakes with fondant / icing instead of using buttercream then try your hand at these cheeky chicks. We will be teaching all you need to know on how to recreate them so all you need is circle cutters, white ready rolled icing, some concentrated food dye and writing icing, then leave the rest up to us!
Please bring in:
A batch of ready made cupcakes.
A pack of white icing.
Sharp Knife
Icing sugar for dusting and jam for sticking.
Rolling Pin
If making buttercream: 500g Icing sugar/250g butter/ Vanilla extract
Tools/cutters if you have any.
All other equipment will be provided.







I'm here to help inspire you, teach you and extract your hidden talents. I will introduce you to the fun limitless world of baking, cake making & ...