Look at these lovely two tone flower covered orange cupcakes.
Whether it's finding a new hobby, meeting new friends or just a chance for some 'me' time for a change. We would love you to have a go at producing some sensational springtime cupcakes. There's something for everyone so come and join us and have some fun!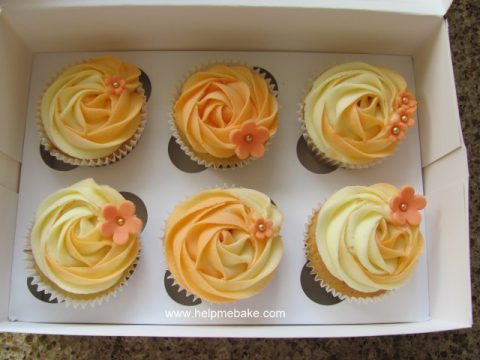 Date: 13th March 2013 – Repeated 15/05/2013
Wednesday Evening: 18:30pm – 20:30pm
Venue: Salford College Manchester
Course: Cake Baking & Decorating Course.
As part of this programme students booked on the Salford College course are required to bring in the following items: –
Please bring in:
A batch of ready made cupcakes.
A pack of white icing.
Sharp Knife
Icing sugar for dusting.
Rolling Pin
If making buttercream: 500g Icing sugar/250g butter/ Vanilla extract
Tools/cutters if you have any.
All other equipment will be provided.







I'm here to help inspire you, teach you and extract your hidden talents. I will introduce you to the fun limitless world of baking, cake making & ...