Here is a recipe and guide on how to make a 6 Inch Citrus Madeira Cake.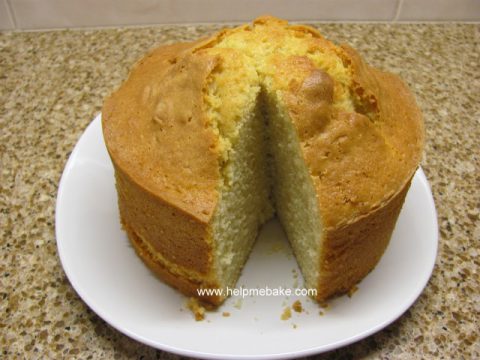 Pre heat the oven to:
170°C – Fan assisted
180-190 Conventional
Gas mark 4
325 – 350F
Place the following into a mixing bowl:
150g/6oz Butter
150g/6oz Sugar
Whisk together until creamy.
Then add:
1 Teaspoon Vanilla Essence
3 Eggs – Beat in eggs 1 at a time.
Add:
100G/4oz Plain flour (Sieve)
100g/4oz Self Raising flour (Sieve)
Then fold in.
Add 2 Tablespoons of Milk or Brandy to the mix to make a dropping consistency.
(You could add the zest of lemon or 2 oranges for a citrus flavour).
Put the mixture in a greased lined 6 Inch x 3 Inch Deep Cake tin or a loaf tin and bake for approx 50 mins.
Insert a skewer ensure it comes out clean.
Once baked, place on a wire rack to cool and then turn out after 10 mins.
Leave to cool fully.







I'm here to help inspire you, teach you and extract your hidden talents. I will introduce you to the fun limitless world of baking, cake making & ...