Recipe and guide on how to make fudge.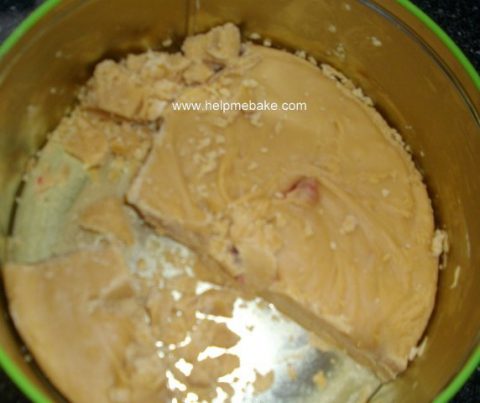 Ingredients:
500g or 1lb of Sugar
50g or 2oz Butter
¼ pint of Milk
¼ pint of Evaporated Milk
Few drops of Vanilla Essence
Optional Extra's
Cherries
Walnuts
Fruit & Nut Mix
Raisins
Method
1. Put all the ingredients into a pan.
2. Boil slowly and stir.
3. Take off the heat after approx 10 mins.
TIP: How to do the drop test…..
To check to see if the fudge is at the correct consistency, drop a tiny spoonful into a sandwich tin filled with water. If you can push the fudge into a soft blob with your index finger and the shape holds then the fudge is ready to take off the heat. If it's runny or won't hold a shape then leave on the heat a little longer and repeat the drop process.
Once the fudge is the correct consistency take off the heat (add any optional extras), stir in, and then leave to cool in the pan.
When cooled beat with a wooden spoon to thicken.
This can then be poured into a cake tin for storage.







I'm here to help inspire you, teach you and extract your hidden talents. I will introduce you to the fun limitless world of baking, cake making & ...