Happy Halloween! A ha ha ha.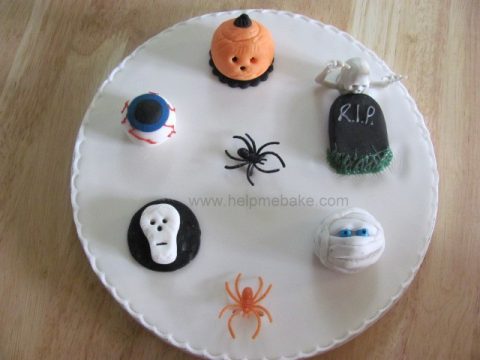 These edible models were made from white, black and blue icing. Tangerine concentrated dye was mixed into the white icing to make the orange colour. I used small chocolate beans for the mummy eyes and writing icing that you buy in the supermarket for the red effect on the eyeball and the black pupils on the mummy eyes. The spiders in this picture are plastic and are only for effect.







I'm here to help inspire you, teach you and extract your hidden talents. I will introduce you to the fun limitless world of baking, cake making & ...