Simple and fun Christmas model decorations which are relatively quick and easy to make. These are great for cupcake toppers or as a feature on your Christmas cake.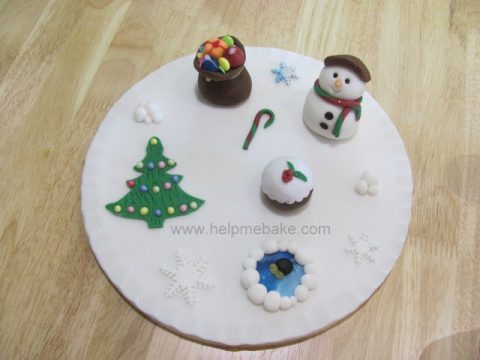 I used chocolate icing for the rich brown textures; this made the Santa Sack filled with presents, the base of the Christmas pudding and the snowman's hat. I used white icing for the snowman body, the snowflakes (I also used a snowflake cutter for the shape). The Christmas tree was made using Renshaws green lincoln icing, and edible dragees were used to make the decorations. The penguin dipping pool was made using white and blue icing fondant mixed together. The red berries on top of the pudding were made using red poppy coloured Renshaws icing. The green and red icing fondant were also twisted together to make the snowman's scarf.  Sweets and writing icing were used to make the presents in the sack.







I'm here to help inspire you, teach you and extract your hidden talents. I will introduce you to the fun limitless world of baking, cake making & ...