When dying your icing fondant, apply small amounts of the dye using a cocktail stick or plastic pick, then knead into the icing on a lightly dusted icing sugar surface. Continue adding the dye (and kneading) in stages until you build up to your required colour.
Once your desired colour is reached try and leave it to rest for at least 24hrs or as many hours as you can so that it has settled down and is easy to work with. Freshly dyed icing is very soft and difficult to work with hence the reason a 'Rest' time is required.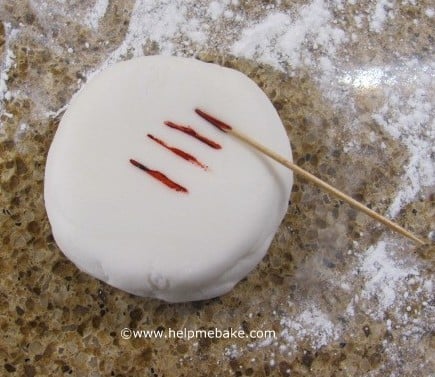 It is the same principle to dye cake mix or buttercream; Simply dip the cocktail stick into the dye then swirl the cocktail stick around your cake mix or buttercream and then mix in using a spatula. If you require further food dye get a new cocktail stick and add a little more in stages until you have your desired colour.
Sugar Flair do a great range of concentrated dyes:-
Tip: When dying buttercream, fondant, icing, sugarpaste then always use concentrated food dye as this provides the best results.
WARNING: Adding too much food dye can cause your icing/buttercream/cake mix to become bitter or lose its consistency and make it hard to work with…..REMEMBER less is more!







I'm here to help inspire you, teach you and extract your hidden talents. I will introduce you to the fun limitless world of baking, cake making & ...