Bright, colourful two tier art mosaic cake with edible photo and decorations.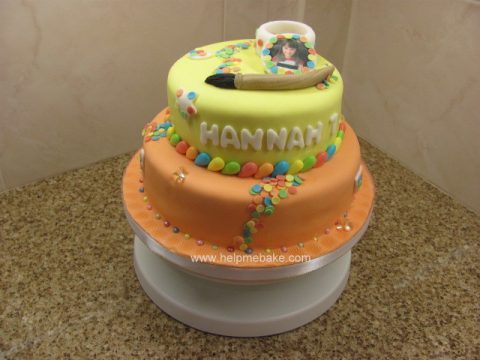 I made this two tier cake for my daughter's 7th birthday party as she was having it at an arts and crafts centre. All decorations on the cake are edible, the paintbrush was made using white icing that was dyed brown, I also gave the handle of the brush a marbled wooden effect to make it look more realistic. The white pot is also edible along with the rice paper photo that was made to fit a cupcake but was the perfect size to be transferred onto the cake.







I'm here to help inspire you, teach you and extract your hidden talents. I will introduce you to the fun limitless world of baking, cake making & ...