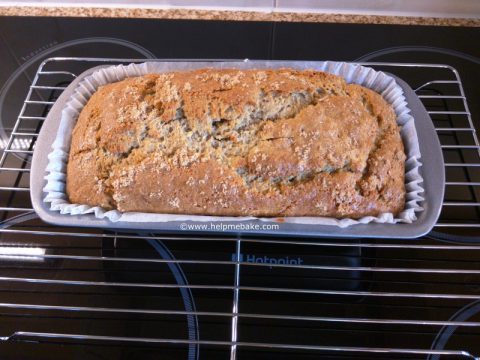 Pre heat your oven to one of the following:
150° – 160° fan assisted
170° – 180° degrees conventional oven
Gas Mark 4
320F
Ingredients
100g / 3.5oz Butter
125g / 4.4 oz Soft Brown Sugar
2 Medium Eggs
3 Ripe Medium Sized Bananas (Brown Skin and slightly soft if possible) – Also see 'How to ripen your bananas quickly'.
200g / 7oz Plain Flour
1 Tablespoon of Baking Powder
1 Pinch of Salt
½ Teaspoon of Nutmeg
50g / 1.7oz Ground or Flaked Almonds
Method:
1. Place the butter and soft brown sugar in a mixing bowl and whisk together.
2. Add each egg one at a time and whisk in after each.
3. Chop up and dice your 3 ripe bananas and place them in your bowl, mix in with a wooden spoon.
4. Sieve the flour, baking powder, salt and nutmeg into a bowl and then add the ground almonds.
5. Give the batter a quick whisk to combine and then place in a greased loaf tin.
6. Sprinkle the top with brown sugar and bake in the centre of the oven for approx 45-55 mins. (I baked mine on 150°C for 55 minutes in a fan assisted oven).
7. Once baked test with a skewer and ensure it comes out clean.
8. Place the tin on a wire rack for 5 mins to allow to shrink away from the tin, then remove the banana loaf from the tin and allow the cake to cool fully on the wire rack.
9. Once fully cooled slice and serve. It is slightly crunchy on outside due to the brown sugar and lovely and moist on the inside.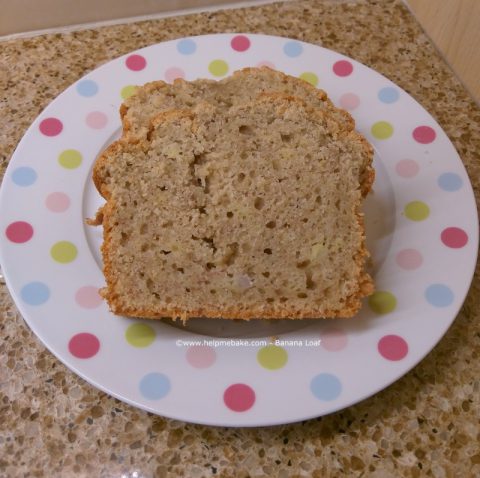 I'm here to help inspire you, teach you and extract your hidden talents. I will introduce you to the fun limitless world of baking, cake making & ...