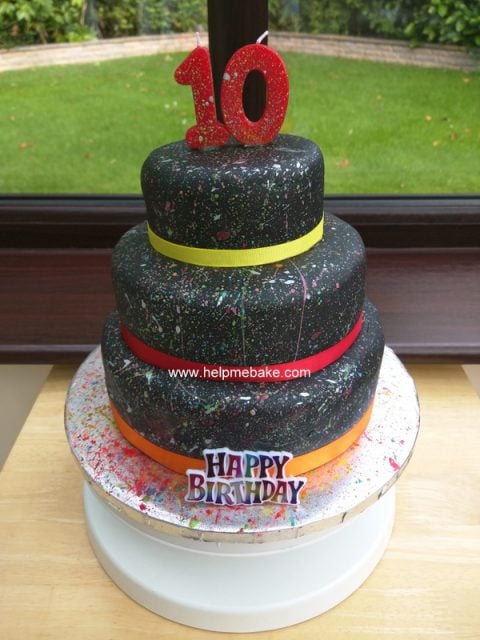 If you want to stick ribbon to your icing/fondant at the base of your cake then slightly dampen the entire ribbon with warm water before placing the ribbon around the base of your cake.
Run your finger over the damp ribbon in a smoothing motion to ensure it's stuck to the fondant/icing and then overlap the ends.
You shouldn't need any additional tape or royal icing to hold the ends in place but you can add them if required.







I'm here to help inspire you, teach you and extract your hidden talents. I will introduce you to the fun limitless world of baking, cake making & ...