Smiley Snowman Surprise!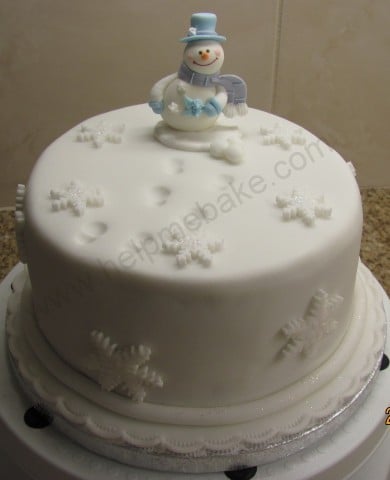 This is a rich fruit cake which was topped with brandy and left to mature for several weeks. Once ready, I covered it in marzipan and white icing; I then used a snowflake plunge cutter for the edible snowflakes and bought the snowman decoration to top it. The footprints in the snow were my Dad's idea, I was a little hesitant to put the marks in the fondant but I'm so glad we did! We used a ball tool to make the footprint impressions.







I'm here to help inspire you, teach you and extract your hidden talents. I will introduce you to the fun limitless world of baking, cake making & ...